Stud Farm System
There are 10 facilities in the Stud Farm. Each facility has its own special effect. Owners can get extra bonus by building or upgrading those facilities, and it can also improve horse training results and racing performance.
Click the "Farm" button on the right side to enter the facility page.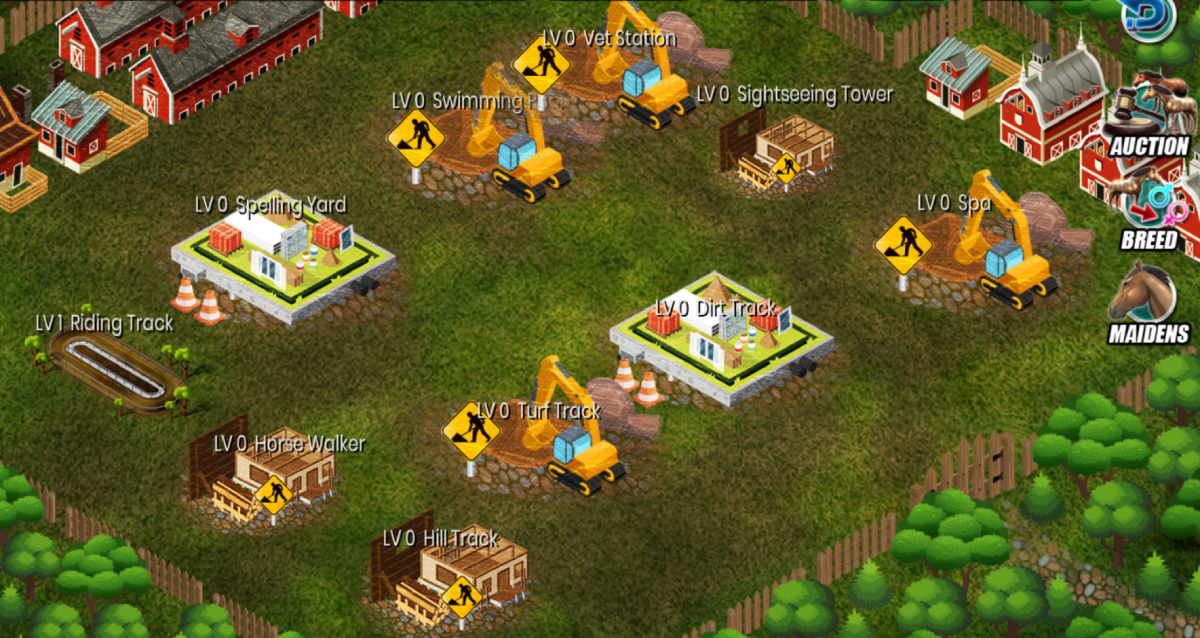 The facility starts at LV0, and Owner can choose any facility to build or upgrade.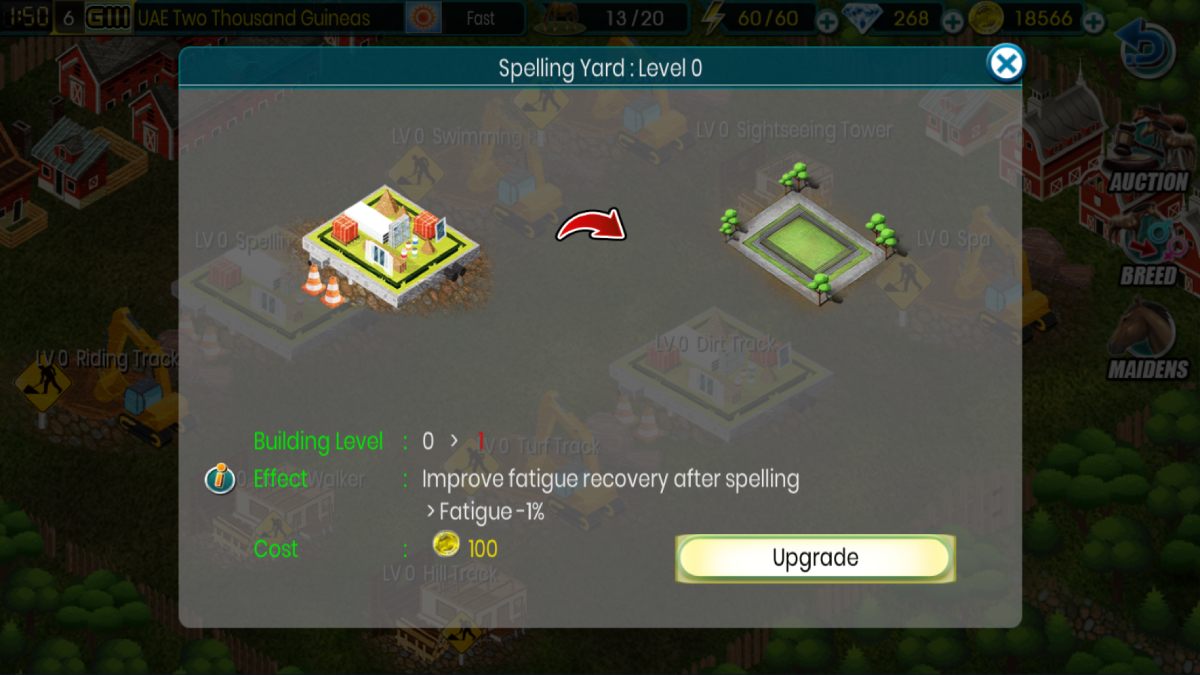 The upgrade time for each facility level will be different. The higher the level of facility, the longer times it takes.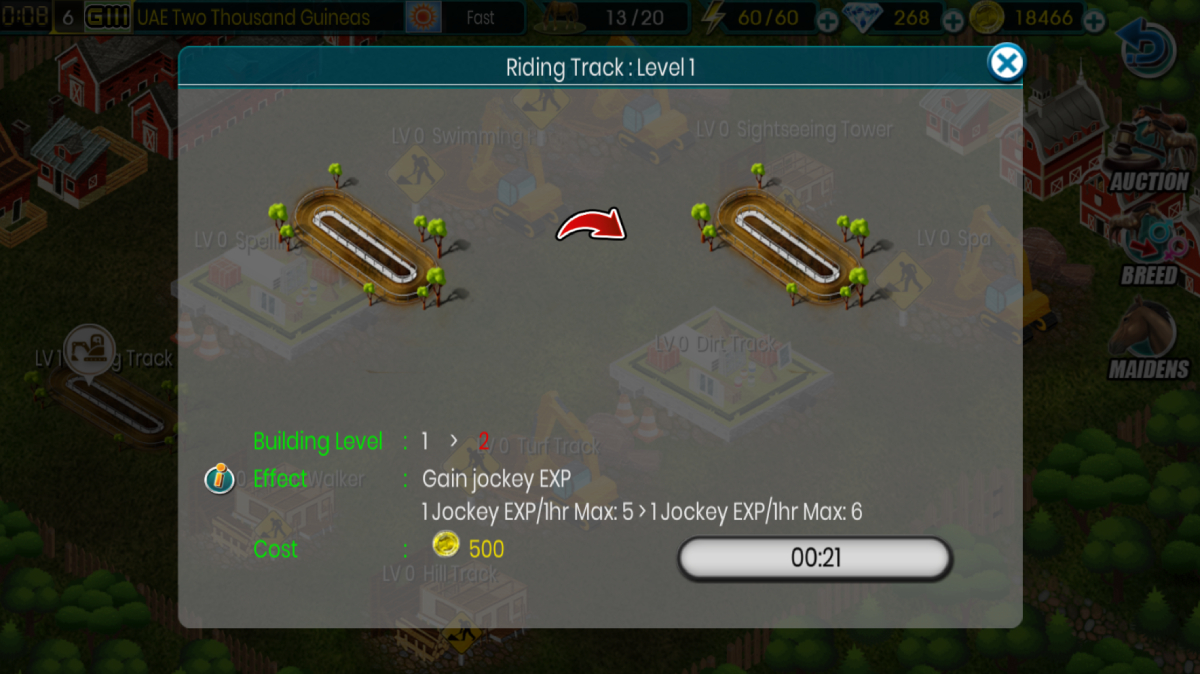 Owners can choose to pay diamonds to speed up the process immediately, and every 1 minute is consumed 1 diamond.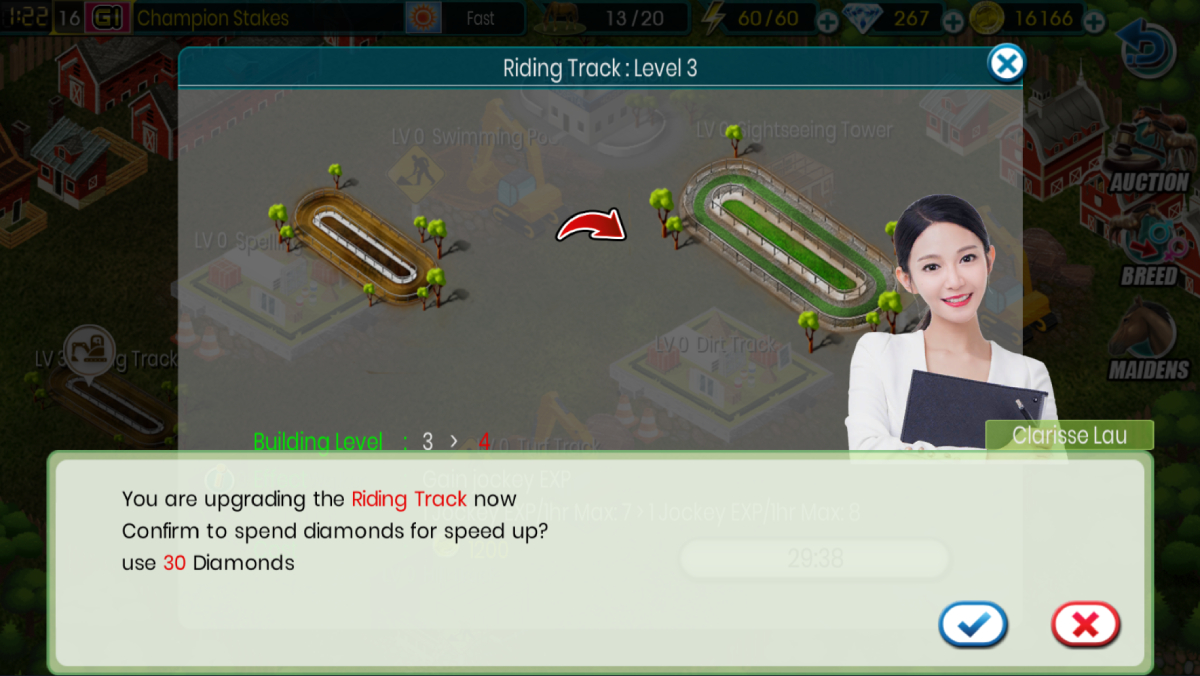 Click the "i" icon on the left, and it can show you the facility's upgrade conditions and functions.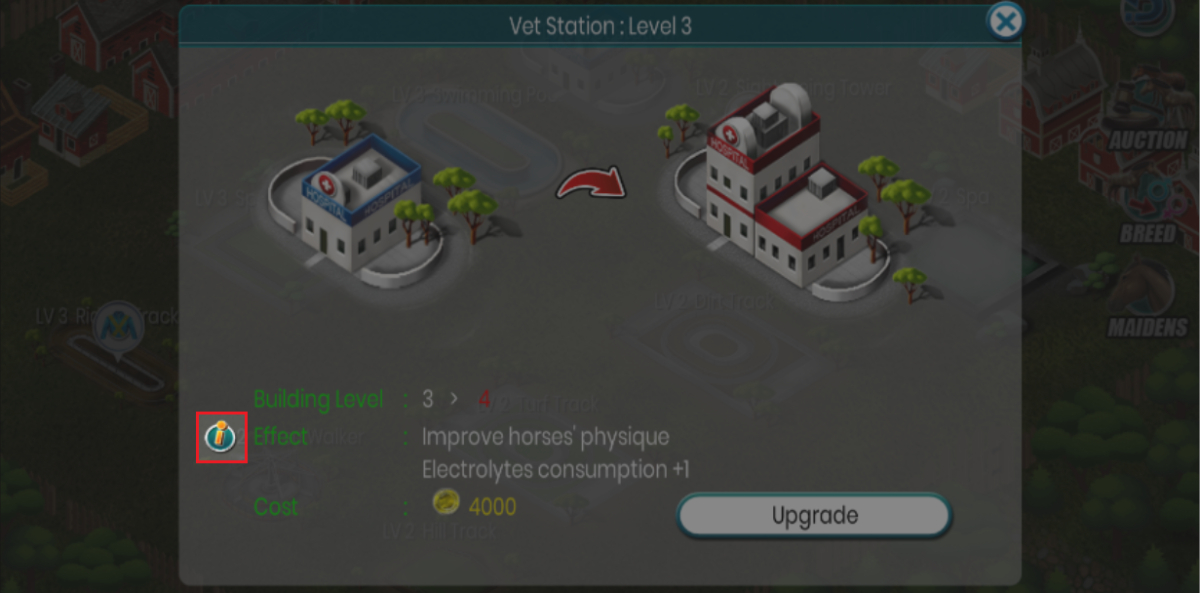 Sightseeing Tower and Riding Track will provide coins and Jockey EXP in every hour. However, there are storage limit, so Owner remember to login the game regularly to get the coins and EXP .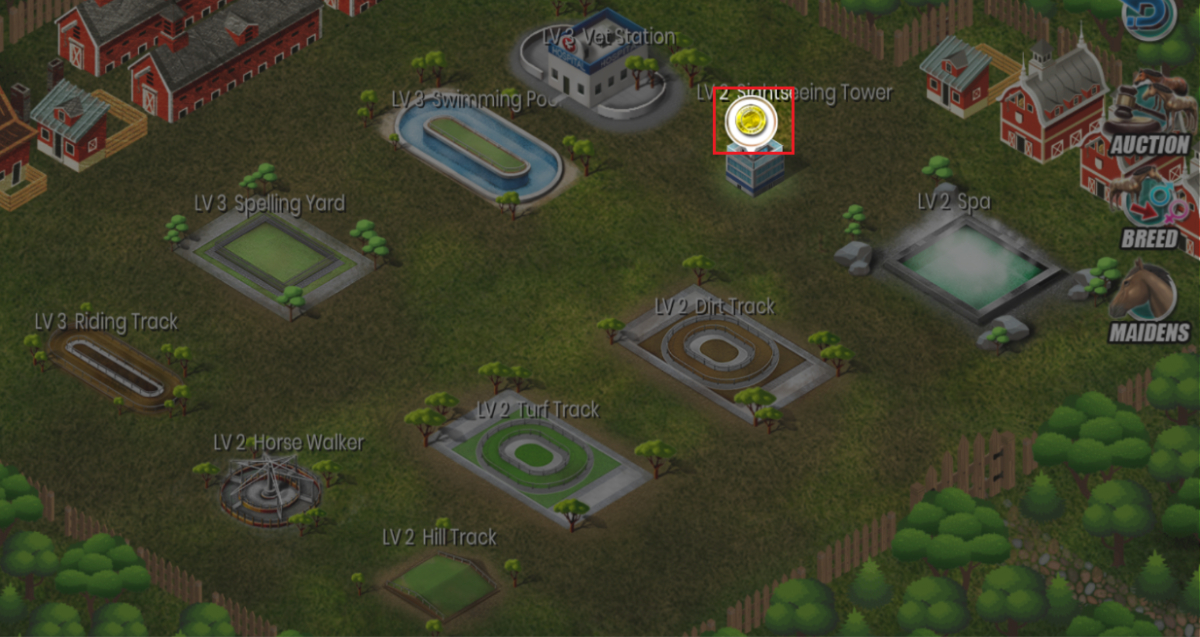 The Stud Farm has become more and more scaled!